Becoming a small business owner is a journey that requires courage, innovation, and the ability to seize opportunities. Almonte business owners Omid McDonald and Neal McCarten exemplify these qualities through their remarkable venture, Dairy Distillery. Their appearance on Dragon's Den Season 18 Episode Eight with their unique product, Vodkow, not only captivated the Dragons but also showcased the entrepreneurial spirit that thrives in small communities like Almonte.
McDonald and McCarten developed an innovative process that transforms unused milk sugars into high-quality spirits. By utilizing this previously wasted resource, they created a product that not only tastes exceptional but also reduces food waste. The Dragons were intrigued by the concept of Vodkow, recognizing the potential for success in both the spirits market and the sustainability movement.
McDonald and McCarten's pitch was effective and their in-depth knowledge of the industry, coupled with their passion for their product, left the Dragons impressed. By highlighting the unique selling points of Vodkow and showcasing their commitment to environmental responsibility, they were able to capture the attention and ultimately the support of the Dragons, leading to a successful negotiation.
The Dragons recognized the potential of Vodkow and eagerly embraced the opportunity to be a part of Dairy Distillery's journey. Their investment not only provides financial support but also opens doors to valuable industry connections.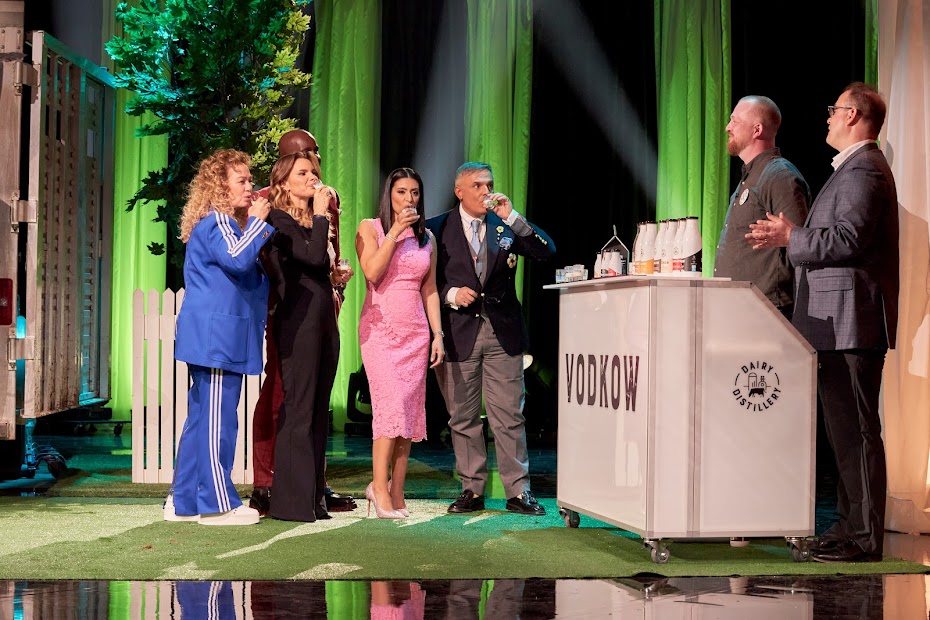 The success of McDonald and McCarten on Dragon's Den is not only a personal triumph but also a great source of pride for the community. Their entrepreneurial spirit and dedication to sustainability shine a positive light on the potential for small-town businesses to make a significant impact. Omid and Neal have become role models for aspiring entrepreneurs, inspiring others to think outside the box and pursue their own innovative ideas.
With the support and investment from the Dragons, Omid and Neal are poised for future growth and success. The exposure gained from their appearance on Dragon's Den, combined with their unique product offering, positions Dairy Distillery as a trailblazer in the spirits industry. As they continue to expand their distribution network and raise awareness about their sustainable practices, they are sure to leave a lasting impact on both the local and national level.
McDonald and McCarten's success on Dragon's Den Season 18 Episode Eight with their innovative product, Vodkow, highlights the transformative power of entrepreneurship. Their passion, creativity, and commitment to sustainability have not only impressed the Dragons but also inspired communities like Almonte. As Dairy Distillery continues to thrive, we eagerly anticipate the positive impact they will make in the spirits industry and beyond. Their journey serves as a reminder that with determination and a unique vision, local businesses can achieve great success on a national stage.
Article by Staff Writer.