Canada's first 100% solar-powered brewery opened in 2022 in Front of Escott, a small community near Mallorytown located between Kingston and Brockville in Eastern Ontario. The brewer, Phil Audet, and his business partner, Stacie Stephenson, took home the New Business of the Year Award sponsored by the Township of Front of Yonge in April 2023. "In this area, we pay a lot for power if we were on the grid. Probably about 30 cents a kilowatt hour, so it's more efficient to go solar because the payback is quicker than it would be, say, in the city," Audet said. "I wanted to open a craft brewery for a number of years, and wanted to do something different and combine my passion for beer and solar together, and that became Arbru," said Audet. While Phil tends to the beers, Stacie looks after the events with open-mic nights, special outdoor dome lighting and the menu side of the house.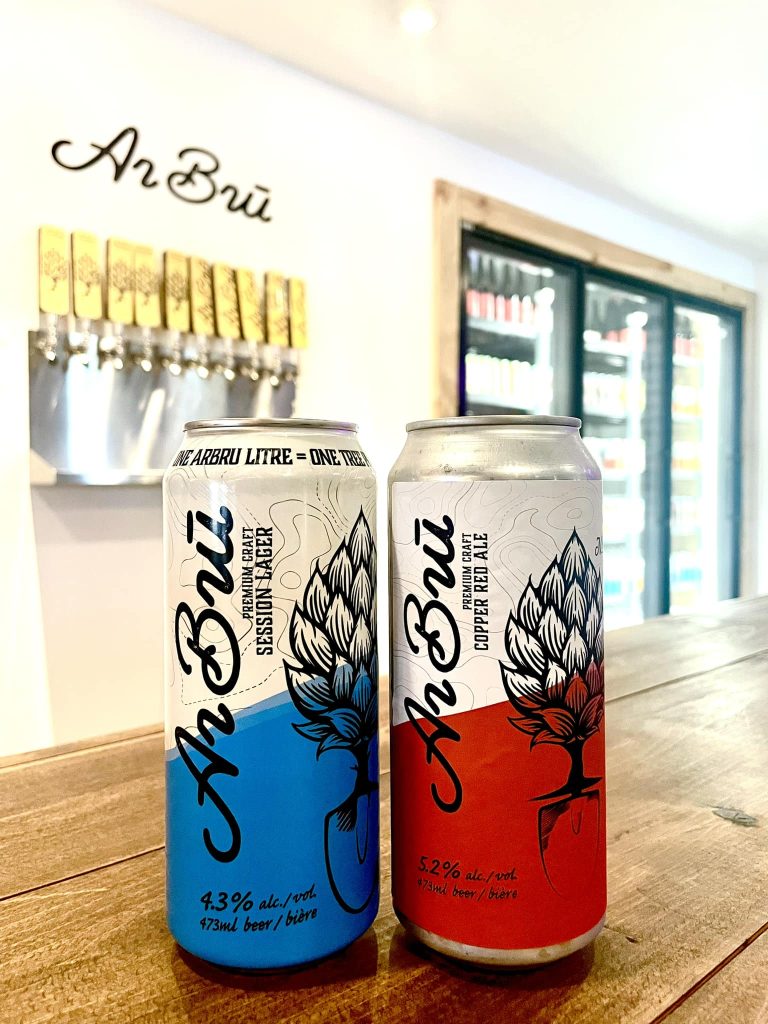 They not only have craft beers on tap and in 473ml cans, but they also have 750ml bottles of Cranberry Saison and Imperial Chocolate Stout at $17.00. They also serve Wood-Fired Pizza: Margherita, Quattro Fromaggi, Pepperoni, Meat Lovers, Buffalo Chicken, and Cheese Pizza (GF).
Their beers include Session Lager, 4.3% abv, an unfiltered, light, session lager; Lo Lager, 4.2% abv, a lower alcohol light lager; Summer Blonde, 5% abv, a crisp and refreshing beer with a hint of citrus at the end; West Coast IPA, 4.5% abv, giving you more of that refreshing citrus profile; Neipa, an unfiltered juicy, tropical beer with citrusy notes of grapefruit; Belgian Wheat, 5% abv, unfiltered with notes of coriander, orange peel, hints of fruit, and this is one of my favourites. The beers range from $3.95 to $4.95 and there are some others to try, so do swing by and maybe even stay for a pizza!
They are open Wednesday: 12-6pm, Thursday: 12-7pm, Friday: 12-8pm, Saturday 12-8pm, Sunday 12-7pm and their phone number is 613-799-3245. They are located at 71 Quabbin Rd, Mallorytown.
Make an afternoon of it and take a leisurely drive along the St. Lawrence River enjoying the scenery with some stops for shopping. Be sure to stop in at Arbru for a pint and pizza!
Column by Brian Preston
The Travelling Sommelier, Portland, ON at 613-272-3129, brianpreston@hotmail.com