The Ontario government, along with Axium-Extendicare, celebrated the opening of Stoneridge Manor, a modernized, new long-term care home that brought 128 new and upgraded beds to the Town of Carleton Place. This was part of the Ontario government's commitment to building more than 58,000 new and upgraded long-term care beds across the province.
"Congratulations to the Axium-Extendicare team as they celebrated the opening of a brand new long-term care home in Lanark County. Our government fixed long-term care and ensured we built homes for seniors in the communities they helped build," said Stan Cho, Minister of Long-Term Care. "The opening of Stoneridge Manor meant 128 residents had a new, modern, and comfortable place to call home."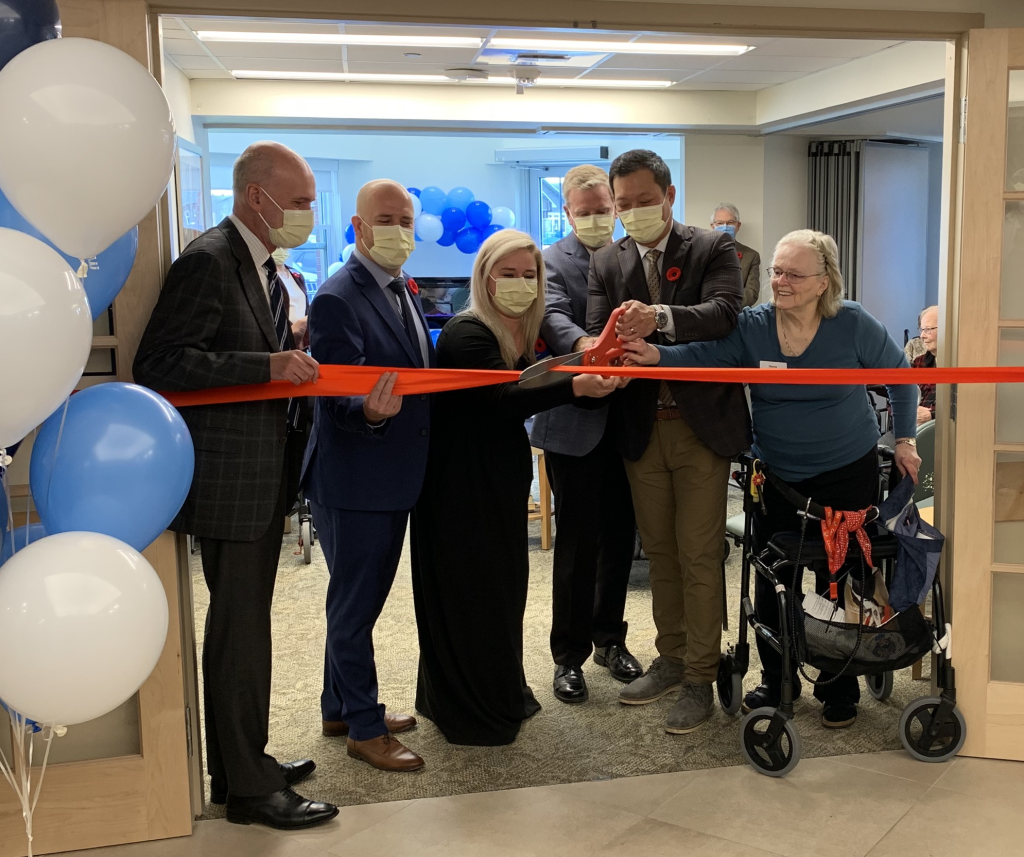 Construction of the redeveloped Stoneridge Manor began in December 2020 on a new site in Carleton Place. The new two-storey home provided 68 new and 60 upgraded long-term care beds and welcomed its first residents in spring 2023.
Stoneridge Manor featured design improvements for residents, including larger resident common areas, a place of worship, beauty salon, health club, and air conditioning throughout the home. The home also contained a hospitality suite — similar to a hotel room — where a resident's family could stay overnight when required. The home's overall design was centered around 'resident home areas' that created more intimate and familiar living spaces for up to 32 residents, with dining and activity areas, lounges, and bedrooms. The larger home size also helped connect residents to expanded healthcare services, including rehabilitation and restorative care, cognitive and physical programming, and dementia care.
The government fixed long-term care to ensure Ontario's seniors got the quality of care and quality of life they needed and deserved, both then and in the future. The plan was built on four pillars: staffing and care; quality and enforcement; building modern, safe, and comfortable homes; and connecting seniors with faster, more convenient access to the services they needed.
Article Submitted.
More info: https://news.ontario.ca/en/release/1003776/ontario-celebrates-opening-of-long-term-care-home-in-carleton-place