Erin Lee and Andy Trull from Lanark County Interval House proposed a collaborative public art project (the Countdown Public Art Project) to Smiths Falls town council during the Committee of the Whole meeting on Monday evening.
Through community engagement and collaborative cultural production, the Countdown Public Art Project works to increase the public's understanding of sexual and gender-based violence and offer spaces of remembrance, peace, and hope for those who have been afflicted. There are currently 10 Countdown Public Art pebble mosaic monuments across Ontario.
The Red Dress Productions (Redefine Art) is looking for civic partners to provide public spaces for pebble mosaic public artwork. These mosaics are six feet in diameter and created collaboratively by volunteers, directed and helped by Red Dress Productions.
Red Dress Productions builds and installs meaningful stone mosaics with care. They engage local communities in the artwork's creation through covid-safe methods, each volunteer creating a separate segment of the mosaic and then assembling the entire project one piece at a time. Lee pointed out that last year's mosaic creation in Carleton Place was created and unveiled in a socially-distanced manner, but still met its goal of bringing citizens together and providing a space to remember and reflect. Alongside each mosaic, a plaque is installed that recognizes civic support and displays partner logos.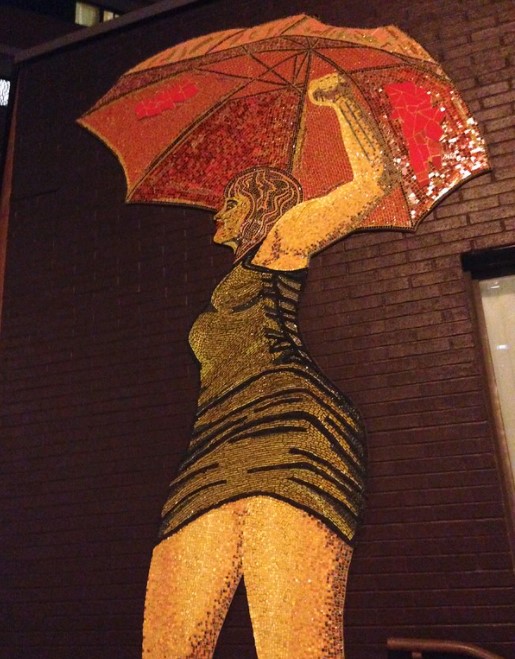 During Covid-19, there has been an increase in domestic violence, and this was brought to light in Smiths Falls in December with the homicide of Chantale Lebrun. Lee gently noted that Lebrun's death indicates that it is high time we bring this issue into the open, both to honour her loss and to provide an opportunity for positive community engagement on the topic of domestic and gender-based violence.
Mayor Shawn Pankow extended his support. "This would be an incredible opportunity in our community… The tragedy that happened over Christmas was a reminder of just how incredibly important. I like how this is by the community for the community, how everyone will have the opportunity to help create."
"I am very supportive of this and am happy to participate, and am sure there are many who would," said Councilor Lorraine Allen.
Councilor Wendy Alford thanked Lee and Trull for bringing this to council. "Thanks Erin and Andy for bringing this. It is particularly timely in terms of losing Chantale Lebrun."
Councilor Jay Brennan also extended his thanks. "Your passion is apparent and at this time when we have suffered a loss it is particularly appreciated. We look forward to working with you in the days to come to make this happen."
Article by Janelle Labelle