Smiths Falls' own Bailey Andison and Brooke Henderson are heading to the Tokyo Olympics. The two local women have been friends since their childhood days when they were both students at Chimo Elementary School.
Golfer Brooke Henderson recently posted two old photos of the girls together on Instagram celebrating Andison's success at the Olympic trials, writing "Super excited that my childhood bestie and I both have qualified to represent Team Canada @Olympics!! So proud of you Bails!!" This will be the second Olympic games for Henderson, who represented Canada at the Rio de Janeiro Olympics in Brazil 2016.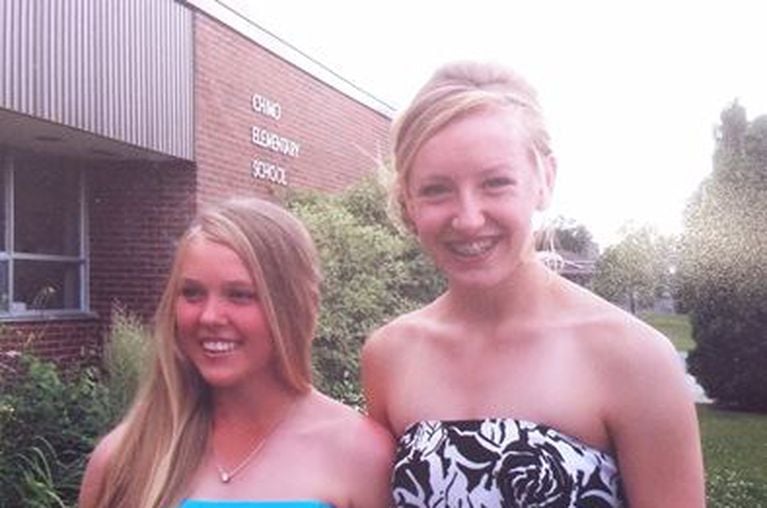 In March of 2020, Canada announced they were withdrawing their teams from participating in the 2020 Tokyo Olympics. This was a crushing blow to many who had trained and devoted themselves to preparing for the apex of world competition. Swimmer Andison described her disappointment: "fighting for a spot on the Canadian Olympic team is something I have been dreaming about since I was a little girl. The difficulty of watching that chance quickly be taken away is indescribable." At the same time, however, she felt that it was the right decision. "Though I am sad about Canada's decision to withdraw from the 2020 Olympic Games I understand and stand with this choice as this has become about much more than sports. As a Canadian, I feel proud that my country is on the forefront of this movement and hope that this urges other countries to do the same." It did. As other countries followed suit, the 2020 Summer Olympics were delayed for a year and will now be held in Tokyo, Japan, from July 23 to August 8, 2021.
Andison, 23, grew up in Smiths Falls and enjoyed swimming as a member of the Perth Stingrays swimming club. She started swimming competitively at the age of 10 and has been winning medals since she was 12 years old. In 2019, Andison was part of Team Canada in the PanAm games in Lima, Peru. There she won bronze in the 200 metre individual medley (IM). In August 2020, Andison was added to the Smiths Falls Wall of Fame, and last week was awarded the Brooke and Brittany Henderson Award for Youth. During the Olympic trials in Toronto June 21 and 23, Andison won 3rd place in the 400 metre IM with a speed of 4:38.66.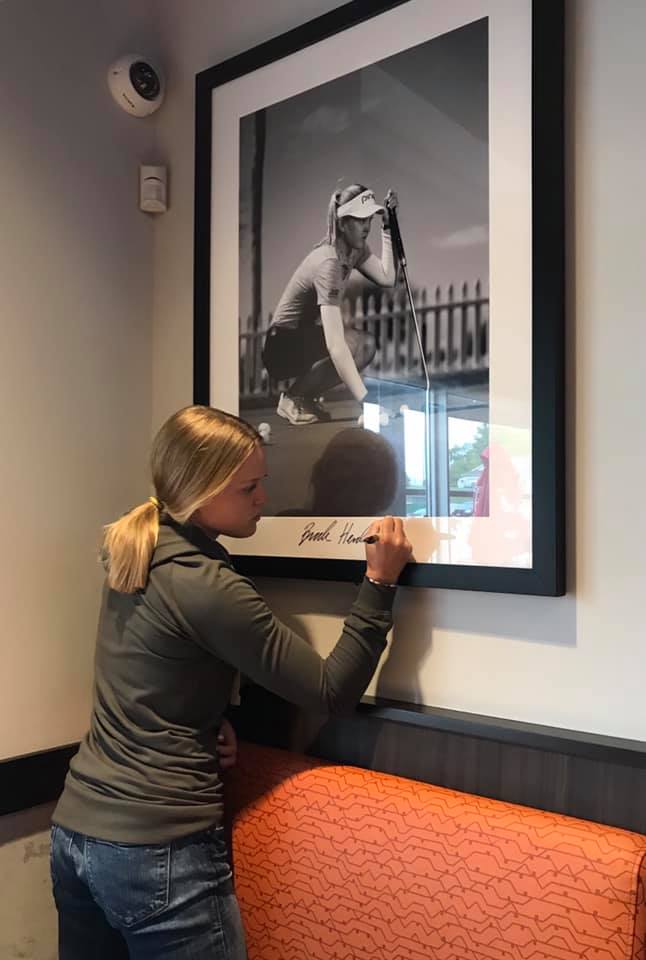 In a Facebook post, Smiths Falls Mayor Shawn Pankow congratulated Andison on making the team. He pointed out what an astonishing year this has already been for Andison: "three personal bests so far in 2021 – in the 200-metre breaststroke on May 26, the 400-metre medley on March 26 and with her amazing performance in the 200-metre medley on March 28 where she finished just 1.38 seconds off the Canadian record, standing as the second fastest time ever recorded by a Canadian woman in that event!"
Brooke Henderson is currently the seventh ranked golfer in the world, and a 10-time LPGA winner. She first began playing golf as a little Smiths Falls girl who wanted to keep up with her Dad and sister on the green. She holds the record for most golf wins by a Canadian. Henderson is also the youngest player to win a professional golf event, winning a Canadian Women's Tour in 2012 when she was just 14 years old.
Congratulations, Brooke and Bailey! We are wildly proud of you both and will be cheering you on.
Article by Janelle Labelle