The Smiths Falls Swag Program was introduced to council on April 20 2021 by Jennifer Miller, Manager of Economic Development & Tourism. This program would create a merchandise program to help support the Smiths Falls business community. Miller recommended "that Council authorize use of $20,000 from the Small Business Advisory Centre Reserve Fund to further support the Smiths Falls small business community during the pandemic." The Small Business Advisory Centre (SBAC) Reserve Fund is a fund that has been around for many years because of the historic surpluses from the SBAC program delivery. This program is funded by the Province's Ministry of Economic Development, Job Creation & Trade. The fund is available to Smiths Falls and the County of Lanark as each year they contribute to the operational costs of the SBAC.
The idea of this program came to light during the Mayors Support Call for small business owners, and it was suggested that a program should be created to allow the town to invest in Smiths Falls swag which would be given to small businesses in Smiths Falls to sell. This would allow the businesses to collect and keep the sales of the items by that participating business. This idea is based on the concept of micro-economic injection programs. Smiths Falls has already done a few of these programs such as the Picnic program, which allowed local restaurants to create picnic baskets for take-out, and the Merry & Bright boxes which were given to stores to fill up with their products and sell in their stores for people to buy as Christmas gifts.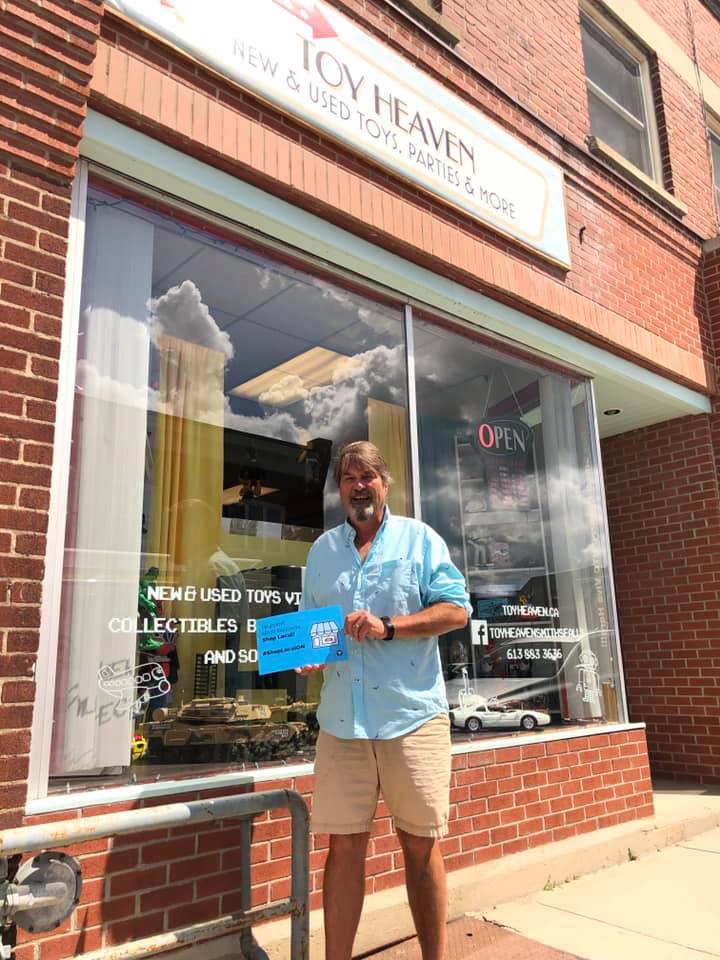 Miller explained that $15,000 would be invested in products, and $5000 would be invested into marketing of the program. Then each participating business would be given swag, with a cap on how much swag each business can receive. This program would be promoted through local and regional print as well as in their social media channels; which would be great for not just the business but will help show off everyone's community pride!
The hope for this program is to make t-shirts, long sleeves, key chains, art prints, ball caps, toques, cutlery kits, cooler bags, stickers, enamel pins and many other items. Each of these items will show off the town logo.
During the Covid-19 Pandemic, having a small business and keeping it running throughout the lockdowns has been tough, so this program will help those businesses and keep our favorite shops open.
On May 3rd, council took this program to a vote, and the motion passed. Three councillors voted against, and four voted in favour of the program. The town of Smiths Falls should start seeing motion on this plan in the upcoming weeks as town employees start reaching out to our local business to participate.
Article by Catherine Poag